Biography Writing Services for Artists
Your Biography is one of your most important marketing tools - is yours helping you sell your art?
While a potential art buyer will initially fall in love with a work of art, making an emotional connection to the work, it is often the story behind the art that helps to close the sale. Your biography is an important part of giving the buyer that story. Your story will help your collectors create a context for understanding your art, and often the collector will share your story with friends and family as they show them your work.
Many artists struggle with their biography. It can be difficult know which details of your life to share and how to organize everything into an appealing, interesting dialogue. If you've struggled with your biography, Xanadu Gallery can help. We now offer professional writing services for artists. With over 11 years in the art business, we have extensive experience working with clients and an understanding of what details they find compelling and important in an artist's narrative.
Whether you need to start from scratch or simply optimize your current biography, Xanadu offers a variety of writing services to meet your needs.
How the Writing Process Works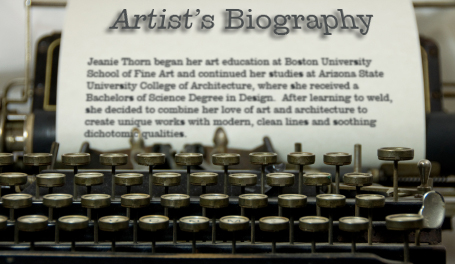 Upon registration, we will email you a simple email form where you will provide your personal information by answering a series of questions. We'll hand-craft your individualized biography and send it to you for review and approval.
Please note that, depending on the current number of artists with whom we are working, it may take several weeks for the first draft of the bio to be returned for approval. We will contact you via email after you place your order to let you know of the wait time.
Your bio is an imperative part of your portfolio, website, and artist blog, and can be easily reproduced in print for tangible materials. Put your best face forward with a professionally written biographical statement.
Pricing
Artist Biography
Up to 1000 Words
$349
Artist's Biography
Up to 1000 Words
$399
With Magazine-style layout
Bio Services Are Available First-Come, First-Served
Please note, we are limited in the number of biographies we can work on at any given time. If you try to register for a biography and encounter a "sold out" message, please email mara@artbusinessacademy.net and request to be added to our biography wait list.
---